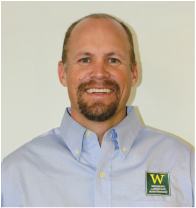 Jeff Weisburg, CLT - President
Jeff is originally from Lake Orion, Michigan a suburb of Detroit. He moved to Colorado in 1991 after earning a Bachelor of Business Administration from The University of Michigan. Before establishing WLM in 1999, he worked five years as a manager at Lawn Doctor of Colorado Springs and three years in a Parks & Recreation Department. His landscape and professional credentials include: Landscape Certified Manager & Technician (PLANET), Certified Irrigation Contractor & Auditor (Irrigation Association), Certified Turfgrass Professional (University of Georgia), Licensed Pesticide Applicator (State of Colorado), Licensed Plumber (Pikes Peak Regional Building Department). Jeff is an active member of Woodmen Valley Chapel and comes most alive while spending time in the Colorado outdoors with his wife and 3 children. His personal interests include: backcountry skiing, mountain biking, scuba diving and sailing.
---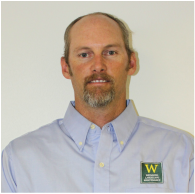 Eric Moroski, CLT - Vice President
A native of Colorado Springs, Eric received a B.S. in Horticulture from Colorado State University. He is a Qualified Supervisor (QS) with the Colorado Dept of Agriculture in Turf, Ornamental and Right-of-Way. He is Landscape Industry Certified – Installation Through PLANET. He is a past President of the Colo. Assoc. of Lawn Care Professionals (CALCP) and also currently serves as President of Green Industries of Colorado (GreenCO – 6 years and going). He was awarded ALCC's John Garvey Person of the Year for 2014 due to his volunteer service, mostly to do with his involvement with Colorado Springs Utilities regarding drought issues and his multiple trips to D.C. to lobby on behalf of the Green Industry. He was just recently placed along with 13 other citizens of Colorado Springs on the Integrated Water Resource Plan (IWRP) advisory group to help shape water resources for the next 50 years. He likes to swim, play golf and hang out with his family - wife Jen, son Dylan, and his parents Joe and Sue.

---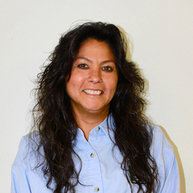 Trini Willoughby, Office Manager
Trini has worked in the financial field for the past 29 years, but has been with WLM since January 2011. She is a fabulous bookkeeper and such an asset to our team. She knows how to solve problems quickly and is a great go-to person for clients and Weisburg employees alike. In the summer she spends time with her family camping, boating, and jet-skiing! Growing up in Colorado, she has enjoyed many wonderful years of gardening (vegetable and ornamental plants). Trini is one of our veteran employees and we hope she will be with us for many, many years to come. We would be lost without her at Weisburg!
---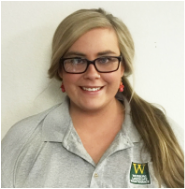 Jasmine Grubb, Project Manager
Jasmine is originally from Riverside, CA but has been in Colorado since 1999. She earned a Bachelor of Liberal Arts Degree from Colorado State University in Fort Collins. For 14 years she has been serving people in various industries such as food and beverage service, commercial and residential housekeeping, hospice care, construction, and roofing. She recently crossed over to the landscaping world in the Summer of 2015. She works closely with our construction, maintenance, and irrigation departments to make sure that projects happen in a quality and timely manner. In her spare time she enjoys playing and listening to music, painting and tie-dying, and spending time with her new husband (newlyweds, Sept. 2016!). We are happy to have her with us at Weisburg Landscape Maintenance.

---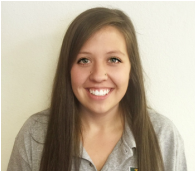 Baylee LaMar, Office Coordinator
​Baylee was born and raised in Florence, Alabama. Her first job was working for a jewelry company back in 2010 and she has been working in customer service ever since. Baylee moved to Colorado in 2015, it was the beautiful nature and outdoor adventures that brought her here. She joined the Weisburg team in May 2016 as a receptionist where she charmed our clients and employees alike with her friendliness and proactive attitude. She moved up quickly within the company and has become our office coordinator, and an excellent one to boot! In her spare time, she enjoys spending time with her fiancé, their two dogs, and their friends in the great outdoors. We are so happy we have her to help us with our daily operations at Weisburg Landscape Maintenance.

---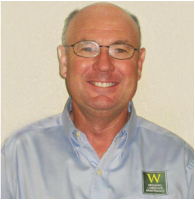 Chris Cronk, CLT - Account Manager Sr.
Chris was born and raised in Dayton, Ohio. He spent a brief time in Lake Arrowhead, California. In 1977, he moved to Tucson, Arizona where he met and married his wife, Katie. They have been married for 35 years. He spent 25 years in the security field, including Facilities Management Supervisor at the University of Arizona Main Campus and Medical Center, and more recently as a Sales and Division Manager for a security company in Colorado Springs. He was a professional baseball umpire for Division One College ball, the USA Olympic Team, Tucson Spring Training, High School Baseball, and other league tournaments. He enjoys camping, golfing, motorcycle riding and spending time with his children and grandson. He is a hard worker and detail oriented. His drive, initiative, and professionalism are great assets to Weisburg Landscape Maintenance.

---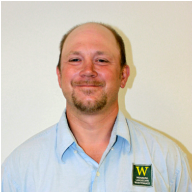 John Connolly, CLT - Field Account Manager Sr.
John was hired in 2004, and due to his great attitude and work ethic, he has excelled in every way. In addition to his associates degree, he is Landscape Industry Certified in Maintenance and Ornamental Plants through PLANET, and holds a Colorado Gardener Certificate. He enjoys hiking, mountain biking, sports, and spending time with friends and family. He's been with Weisburg for over 10 years and knows the company like the back of his hand. Throughout all this time he still has a genuine passion for beautiful landscapes and truly cares about the level of service we provide to our HOA's and property managers.
---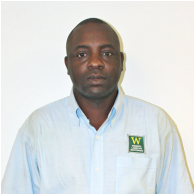 Barrington Miller, CLT - Field Account Manager Sr.
Barri is a native of Jamaica and has worked for WLM since 2004. He holds a Colorado Gardener Certificate, is a Certified Irrigation Technician, a Certified Ornamental Maintenance Technician, has completed Erosion Control Supervisor Training through Altitude Training Associates, and holds a Landscape Industry certification in turf maintenance. He is a man of many talents, and is an amazing pruning crew manager during our busy season. He still lives by his school motto -- "Only the Best is Good Enough!"-- and his willingness to try new things makes him a better person. In his free time he enjoys working on vehicles, watching basketball and American Idol.
---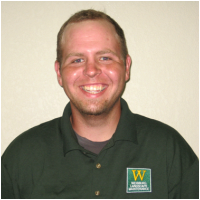 Jeremy Hughes, CLT - Field Account Manager
Jeremy is originally from Cleveland, OH and moved to Colorado after meeting his wife doing missions overseas. He joined Weisburg in 2008 while attending UCCS, where he ultimately graduated with a BA in Psychology in 2012. Jeremy has 14+ years in the green industry and is always looking to better himself. He holds Landscape Industry Certifications in Ornamental Maintenance and Irrigation from NALP, and is currently working on obtaining his Colorado Gardener Certificate. In his free time, Jeremy loves spending quality time with his family, being involved with his church, board games, hiking, and playing softball from spring to fall. Jeremy's friendly and hard-working attitude make him a joy to work with, for both clients as well as fellow employees. We are so grateful to have him as a part of our team.

---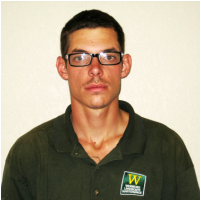 Phil Blackmon, CLT - Landscape Construction Manager
Phil was born in Chicago, Illinois, but grew up in Shawnee, Oklahoma. He made the move to Colorado in 2000 along with his family. Phil came to Weisburg Landscape Maintenance in 2007, where he started as an entry level gardener. He showed dedication, and an eagerness to learn and as a result moved quickly up the ranks from laborer, to foreman, and ultimately Field Account Manager. His eagerness to learn has continued and he has earned 3 esteemed certifications, in landscape maintenance, irrigation, and ornamental maintenance. He is also currently attending classes to earn his Colorado Gardeners Certificate. He is a favorite among property managers and HOA board members because of his knowledge and attention to detail. He definitely has a bright future with us at WLM.


---