| | |
| --- | --- |
| | This picture was taken the morning of February 6th, well after the storm had passed and things are starting to melt a little bit. In Colorado Springs, we saw government buildings, school districts, and many places of business closed for multiple days. Not us though! Our guys were out there diligently working to make sure people could get around safely (even if they were discouraged not to!). Thank you to our HOA's, commercial properties, and homeowners alike for understanding the difficulty of dealing with this record breaking storm. We threw everything we had at it and it still gave us a run for our money. We take great pride in helping people in the Springs get out of their homes and back on the roads! |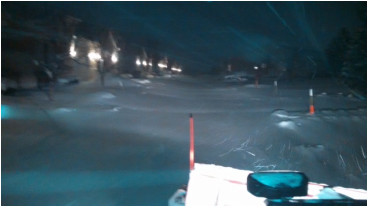 This was the view that our crews saw from their plow trucks for a large amount of the storm. No wonder they're seeing double! We take the risk so that you don't have to.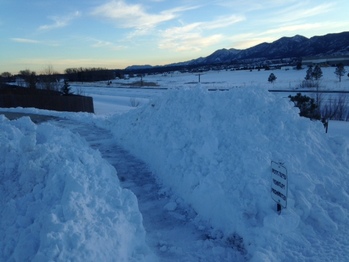 Our work doesn't end when the storm is over! We will be moving snow piles and continuing to touch-up our properties as much as necessary and/or requested. It sure is beautiful!